BBHOME
PHOTOS
LINKS
MISC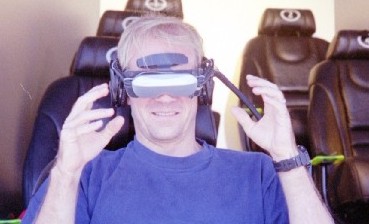 Brandon Blodget
Welcome to my personal homepage! This is place where I document and archive the different things going on in my life. The projects, hobbies, events, ideas etc. For info about me click here. For info on how this site was created click here.
2003 Links
1/12/03: Uploaded pictures of Christmas, New Years, and our trips to Disneyland and Laguna Niguel.
2002 Links
12/12/02: Created a new MISC area. Added a link to a Cellular Automata Applet I wrote 3 years ago.

Thanksgiving Pictures: We spent the weekend at my parents house. Here are some pictures. This link goes to my Dad's site.

My son Joshua was born 11/01/02: Here is a link to some pictures of him and our family. I also have some pictures of Joshua's older brother Ryan.
---
Initial Post: 11/14/02, Last Update: 01/12/03
Email: <bbhome@NOSPAM.freeshell.org>
(remove the "NOSPAM." to send me email)